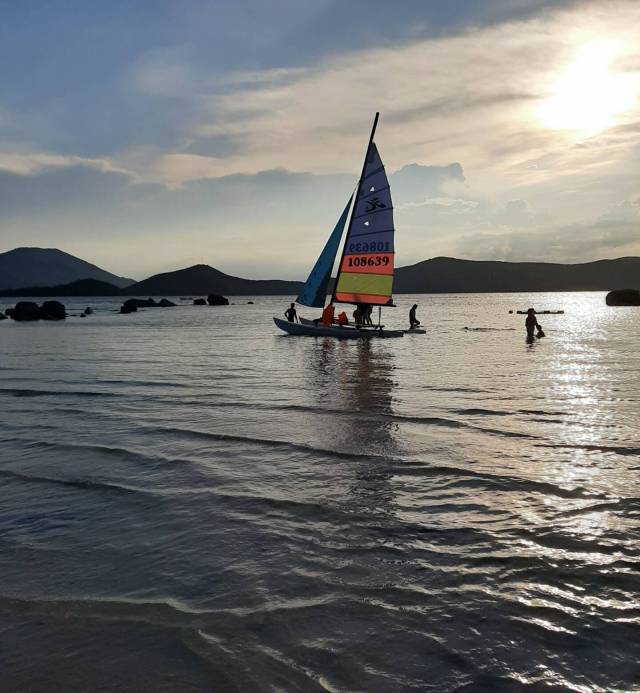 Back To Nature
Whale Island Resort will be the ideal destination for those who want to return to nature!
THE STORY OF
Whale Island Resort
Whale Island Resort was built on Hon Ong since 1997 with a total area of 900 hectares, there is no inhabitant, there is only one resort here – a separate island in Vietnam. In front is a nature reserve, behind is a large forest and the sea. The idea for us to create Whale Island Resort from the space here: wild and fresh. The founding team of Whale Island saw urbanization, industrialization with skyscrapers, polluted air and trees almost invisible in big cities. And what we aspire to when creating Whale Island is to bring people back to nature, back to the wildest and most original!
of whale island resort
Facilities
The restaurant at Whale Island Resort is a beachfront restaurant with a spacious, airy design with a simple and pristine character. With a design mainly from thatched roofs, bamboo walls and electric lighting systems, the decoration is handcrafted to make the restaurant space more intimate and bold with Vietnamese traditional colors.
+ Capacity: 80-90 guests
+ Opening time: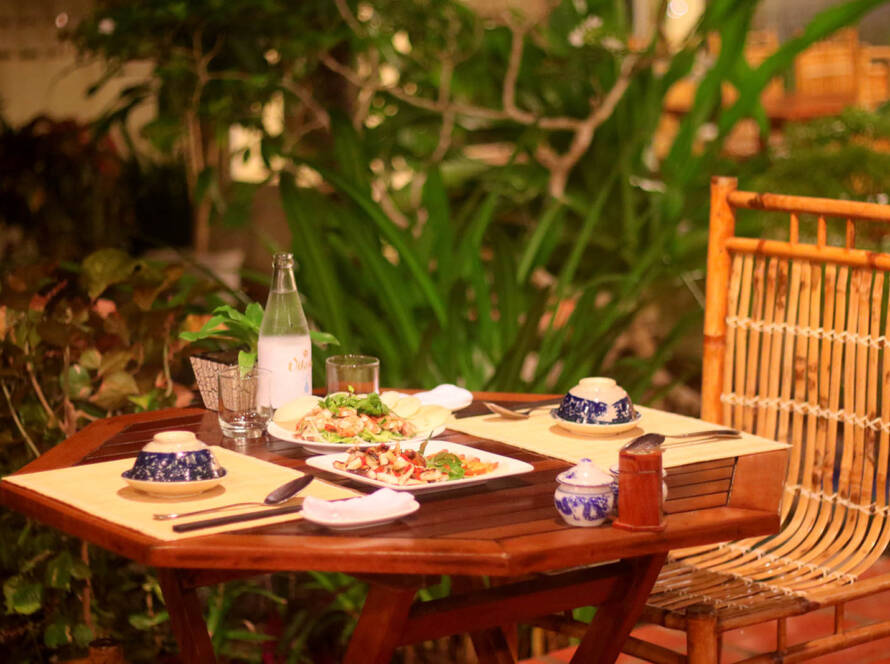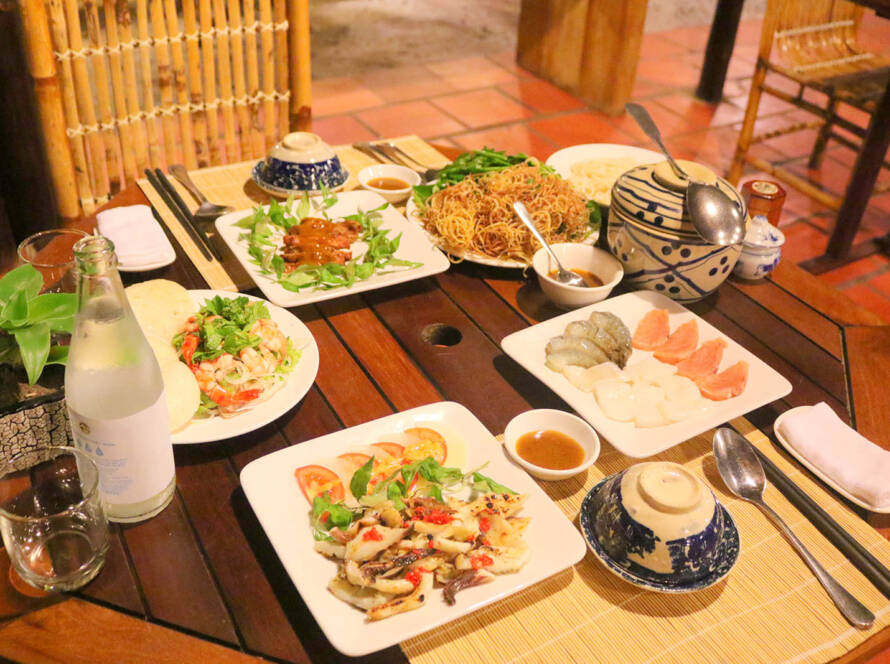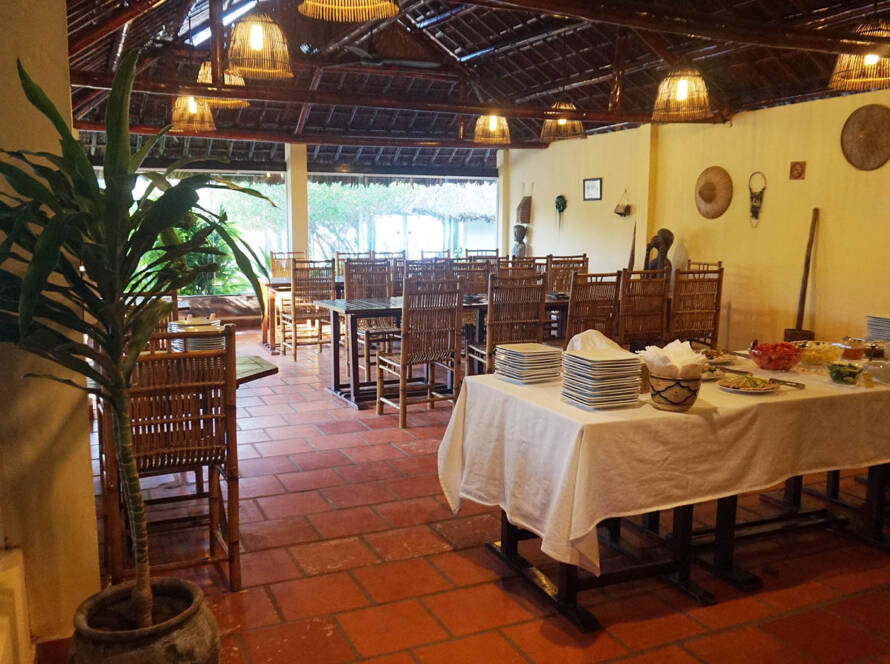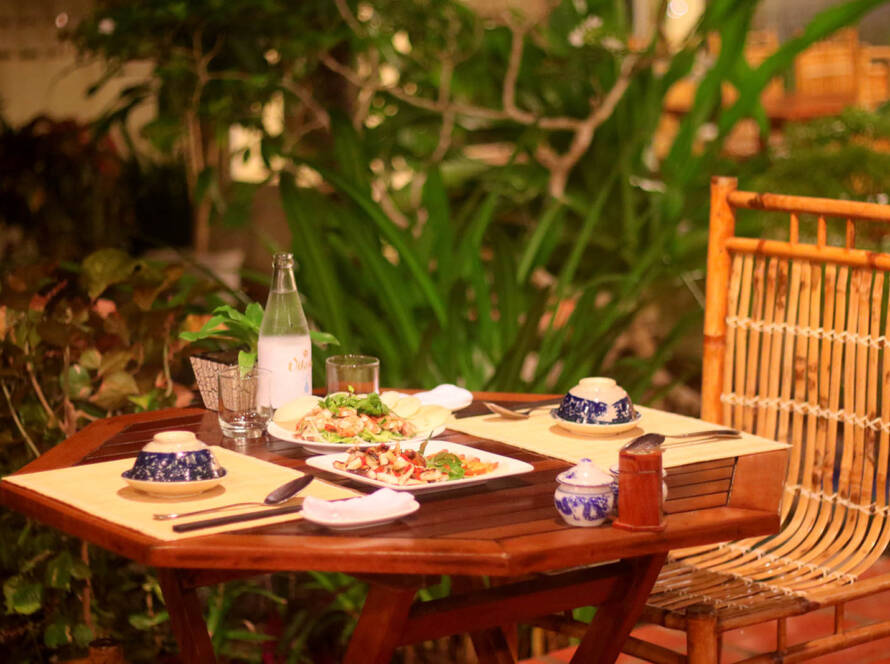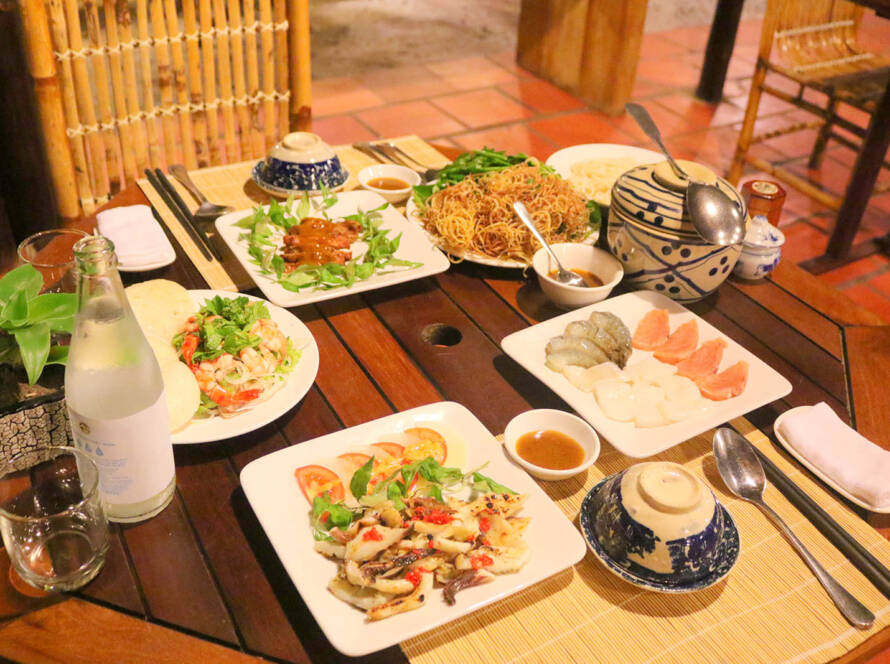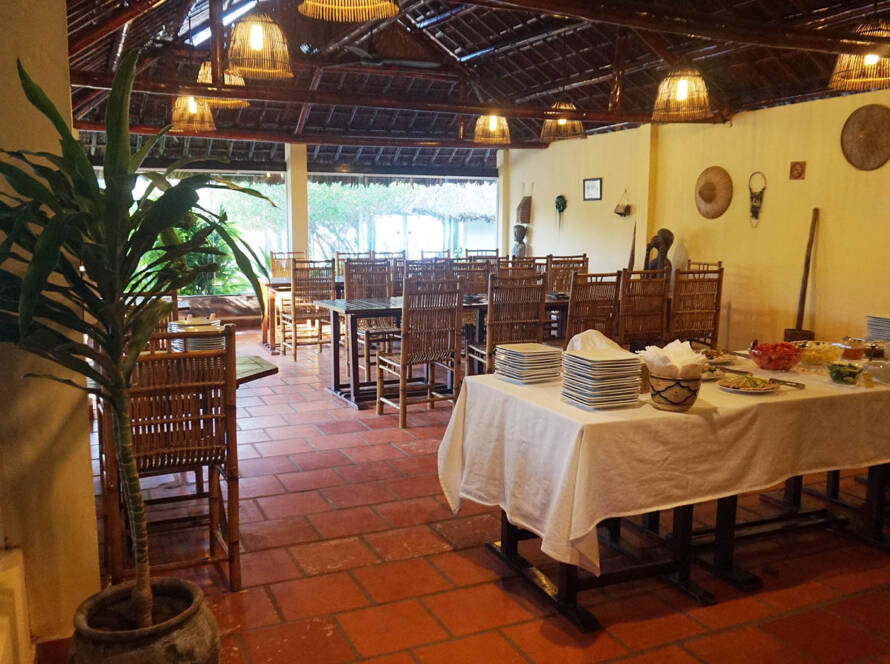 The bar at Whale Island Resort is inspired by the image of a boat in the middle of the ocean, designed with a direct view of the sea, catching the natural wind. Especially with the sea view, you can comfortably watch the beautiful sunset on Hon Ong Island from the bar position of Whale Island Resort. If you want to find a nice little space to relax every night, this bar will be the ideal choice.
+ Opening time: 6h30 – 23h00
"We are happy to offer you a truly
balanced, of a relaxing, and memorable vacation."